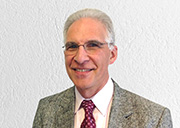 Joel Bresler is an accomplished executive and entrepreneur with exceptional experience leading corporations and new ventures in business development and general management. Key past accomplishments include business development for best-selling electronic media and software products. Joel co-founded two firms sold to public companies, including one to Microsoft.
He is currently the Director of Commercialization at Northeastern University, where he manages commercialization and business development activities for the Center for Research Innovation, licensing the University's inventions to existing businesses and spin-out companies. His portfolio includes nanotechnology, medical devices, cleantech, robotics, catalysts, Homeland Security, advanced materials and the life sciences.
---
When not at work or spending time with family, Joel often devotes himself to musical hobbies, including his websites:

Thanks for stopping by!
Joel Bresler